Sell for Cash Service, Exchange for Cash Service, Jewelry Pawn Shop-Service, Appraisal Cash-Service Price Today.
If your looking to sell; we pay top dollar cash payouts or write you a check for your gold jewelry in any condition, any karat gold, diamond engagement rings, diamond stud earrings, loose or broken diamonds, diamond jewelry, sterling silver flatware, silver jewelry, silver coins, gold coins, platinum, old-paper currency, luxury-wrist watches, gold and platinum pocket watches, thermocouple wire, luxury hand-bags, gold bullion, silver bullion, platinum bars, and even an old tired house! The Jewelers & Loan Co. of Quincy, Massachusetts & Our GoldPawnerShip website for the Future of the Pawn Industry offer convenient in store hours focus on purchasing the aforementioned items. Call, Text, or Email us ahead of time to make an appointment if you would like your privacy.  All you have to do is gather your items in a plastic zip-lock bag, jewelry box, jewelry pouch, plastic bag, or shopping bag and bring them in. Don't worry about if they are not clean or in poor condition; this rarely effects the price on the items.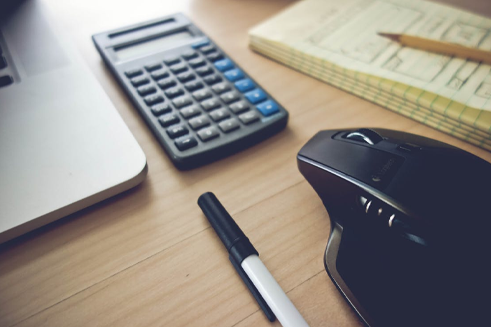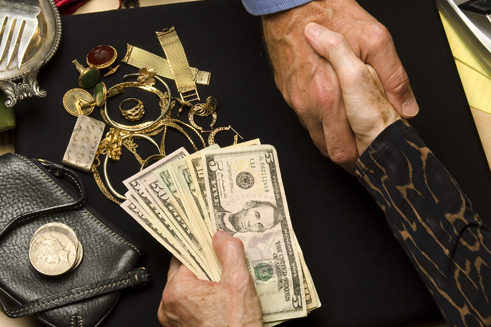 Borrowing: Short-Term Pawn Shop Loans-Service, Collateral Loan Service, Gold Loan Service, Pawn Broker Service- The future of Pawning made easy.
Safe & Secure Storage of your Valuables
High Cash, Check, or Wire Payment
Private & Discreet
Fast & Convenient
4-Month Pawn Loan Term
Our Pawn Program and Pawn Process is Simple & Easy. We are the first in the pawn industry and collateral micro financing with our GoldPawnerShip offering of professional, convenient, and seamless access to $100.00 & up; for as little as a cost of $20.00 for the short-term pawn loan.  We have developed and utilized unique and proprietary software allowing technology to work for all income classes not just the ultra wealthy!  From our experience of the interactions in the pawn process of micro collateral lending this is a niche market place that is served well with the implementation of the GoldPawnerShip Program.   We offer the Pawn-Loan-Borrow-Short-Term Service on items such as your gold jewelry, diamond engagement rings, loose diamonds, diamond earrings, diamond jewelry, sterling silver flatware, silver jewelry, silver coins, gold coins, platinum, old-paper currency, luxury-wrist watches, gold and platinum pocket watches, & luxury hand-bags! What we pawn.  Our one of kind vision is to provide a platform for customers of all incomes access to $100.00 & up all from there smart phone or desktop in their local neighborhoods.
Redeem your Items Any Time before the Maturity Date (Due-Date)
Renew your Pawn-Loan Ticket. (Extending by paying the Interest Due/Finance Charge on the Pawn-Loan)
Default & Do Nothing. (We offer a Free 30-Day Grace Period after the Maturity Date. We send a certified notice of sale letter reminding you to come in) Does not hurt your credit-score.
Pawn-Loans start a $100.00 & up. It costs $20.00 to use the $100.00 for 4-months.
Our GoldPawnerShip vision is somewhat similar to Uber & Lyft's business model; to explain this as best we can. GoldPawnerShip allows customers fast access to the cash wherever they are in the world by allowing them to locate a GoldPawnerShip Location on the phone and simply depositing their items at a GoldPawnerShip affiliated, approved, & vetted deposit partner.  GoldPawnerShip established local affiliates such as Jewelers, Pawnbrokers, and our goal one day is to get banks to offer the service to customers. Change will be slow and not wanted by everyone, but we believe that keeping the local jewelers, pawnbrokers, and banks in place an allowing pawn customers to have a better experience the industry will accept this. We are not trying to uproot established pawn businesses or jewelry stores. We believe by partnering with local affiliates, "PawnerShip" will benefit the consumer and the local GoldPawnerShip affiliates. The industry is ripe for change. Since 2009 when we started seeing the repercussions of the financial crisis trickle down to Main St. we knew there was a need for professional, technologically advanced-pawning for the small dollar market transaction. Overdraft fees, school tuition, food-shopping bills, bi-weekly check payments, surprise car repairs, and whatever the scenario is.
Pawning and the pawn industry has not changed since the inception of collateral lending centuries ago! The has been the advent of online pawn shops which have been relatively successful, but they leave out the most needed and important local market who would not even consider mailing their valuables away to the unknown. We respect these companies very much along with the long established shops around the United States, however we just believe the vision for the future of the pawn industry and the pawn process needs to change. So, we have initiated and developed the GoldPawnerShip vision will enhance all involved. The pawn business has a bad stereotype and we want to attempt to help bring about productive change for the future.  No business is perfect and there are always ways to try to get better and improve, but where can you get quick cash, (In under 5-minutes) in a Safe, Secure, Convenient, & right locally in your back yard?
No bank wants to waste their time with small amounts of money. We have all felt like a mini mouse when we have gone to a bank and asked for a collateral loan or personal loan. I remember when I wanted to buy rimes for my late model 80's Cadillac that my uncle gave me and three banks laughed at me.  I had to have my mother co-sign on the loan from a local bank and even though I was approved it was without some first hand experience of trying to borrow some money. Precious metals are an asset and banks do not view it as such, generally. The metal industry is not spoken of highly in the general media world. They do not want to focus on the micro-pawn lending because they can not apply the fractional reserve banking model to it. This is getting in the weeds slightly, but let me explain… Your local bank right around the corner from you?… The one you always go to for your bank business. Say they have 1,000 customers and total deposits of $10,000,000.00. The bank is allowed to lend in loans up to ten times their total deposits. Meaning, $100,000,000.00 in loans that generate all that interest income for the largest banks in the world like Jamie Diamond's JP Morgan and Loyd Blankfeien's Goldman Sachs. I'm getting slightly off topic, but worth discussing that we believe the industry is coming our way when they realize the potential of our GoldPawnership model. Goldman Sachs bought TransUnion credit reporting agency for all data on consumer behavior and it has paid off for them through their Marcus platform of no-fees personal loans.
Call, Text, Email, Come in! We appreciate your interest!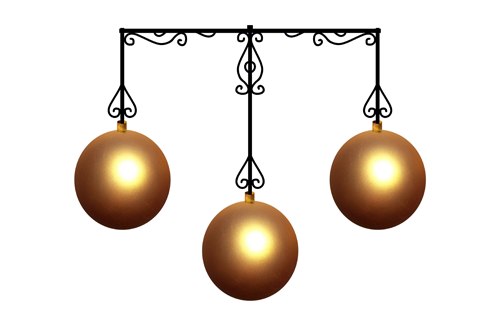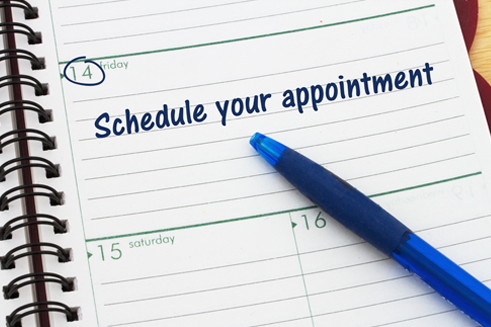 Private Appointments Welcome
Text Us. Call Us. Email Us. Stop by. We are happy to meet for your request. Reach out and schedule an appointment today!  You can also just stop in or call-text us ahead of time. Private appointments are not mandatory and are extended as a courtesy for customers privacy. Thank you for your interest. GET CASH NOW
Custom Diamond Jewelry Design Service – Engagement Ring Design Service
We started out as a bench-jeweler doing repairs, custom jewelry design, expert jewelry and watch repair. The business has transitioned away from jewelry and watch repairs and focusing on Custom Diamond Jewelry and Diamond Engagement Rings. If you're in the market for making a diamond engagement ring, diamond pendant, earrings, mother's gift, fiancé gift, anniversary, special occasion we can help. We can custom make gold and diamond jewelry, rings, bracelets, chains, earrings, pendants, & more. Private design appointments are welcome and advised.  Selecting jewelry out of a jewelry case these days is tough. Most customers want to make their engagement ring specifically the way they want it to be and we are happy to assist in this process.
Designing and making a custom designed ring is not more expensive than selecting a diamond ring out of a jewelry case. It simply takes slightly longer to get it on your finger, but in most cases it can be done in less than two weeks. If the design is simple; we can produce it even faster in less than a week. Platinum is an excellent purchase right now; the price is lower than gold and the purity of the metal is higher. Platinum diamond engagement rings provide more durability, platinum holds it color and finish better than white-gold which needs constant rhodium plating, less maintenance means less repairs. Selecting the correct diamond and the reasons for selecting the right diamond are unique and important to each client differently.  Your objectives on her style, color preferences, engraving, diamond size, diamond shape, filigree & inlay designs, antique, Art-Deco, contemporary, pave diamonds, solitaire, prong styles, head height, and the list goes on.  Are you a quality over size, a general good over-all value buyer, or an open-minded purchaser with a budget in mind? Call us to schedule an appointment to discuss your jewelry design preferences and style.  Spending the dollars the right way for diamond buying takes experience and dealing with a jeweler who can provide value in your diamond engagement ring purchase.